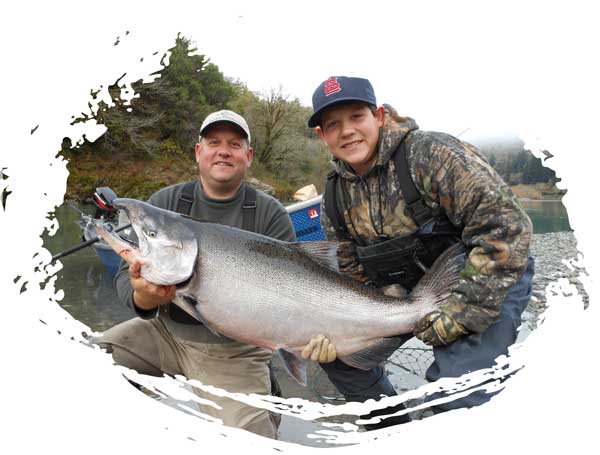 Beginning in July we are again seeking salmon on the Rogue but these are the mighty fall chinook. These fish are typically bigger than the springers and are caught from the bay in Gold Beach to the upper river near Shady Cove. Our focus is Gold Beach and Grants Pass. Both back-trolling and back-bouncing techniques are used to lure these salmon into a fight. Fall is also when our shorter, coastal streams get their returning salmon. The
Chetco River
in Oregon has trophy runs of salmon that produce fish averaging 20-25 pounds but it is not uncommon to hook into a
45-50 pound lunker
! That's when your work is cut out for you. These short coastal streams produce the brightest fish since they are just a short distance from the salt water. Both these runs wind down in mid-December.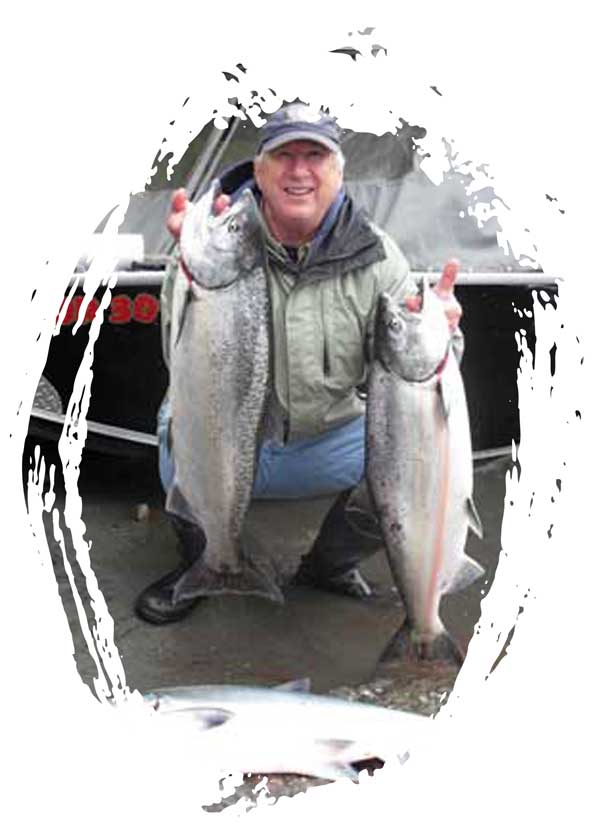 Salmon fishing along the Oregon coast gets started for the year with the mighty "Springers" of the
Rogue River
. Known for their incredible fighting ability and their "chrome" bright, shiny sides, these powerful king salmon make their way up the infamous Rogue River starting in March. Prime time for this fishery is April - May. We fish from covered power boats that easily take you where the fish are. Springer fishing is more of an anchor fishery than using back trolling techniques. We anchor along the sides and wait for the fish to arrive. We may try several spots in a day or stick with the best known spot. These fish average 15-20 pounds with an occasional monster!